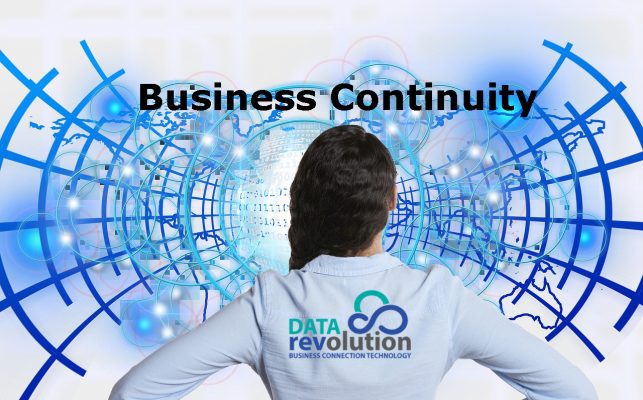 Whether you're a small business just starting out or you've become well established and realizing that the landscape has changed digitally and otherwise, there are certain challenges that can be mitigated with the proper business continuity planning. Business continuity plans ensure that not only are you prepared ahead of time for any sort of unforeseen disaster, but you already know the steps you're going to take to recover.
With a business continuity plan in place, you are giving yourself peace of mind and ensuring that your company will survive the next hurricane or security breach. Waiting to do damage control after the fact will do nothing but waste precious time and resources that should be used elsewhere. Here are a few things that you can do as a business owner to ensure your overall survival in the digital age.
Inventory of Assets and Resources
For your business continuity plan to work properly, you must be able to make a list of the assets and resources your business utilizes. This could include employees, property, computer systems, and even the vendors and clients that you associate with.
Think of "the ripple effect" while developing this list and include everything and everyone that may be affected by one of those unforeseen circumstances, whether you think it would be significant or not.
Evaluate Potential Threats
Now that you have your assets and resources clearly established the next step in your business continuity plan would be to determine the sort of threats your business may face.
There are many different events that can catch a small business owner unawares such as sickness, natural disasters, and data breaches. You cannot always assume that a data breach will come from an outside source nor can you make the assumption that your main supplier will always be there for you, and you definitely can't assume that your local internet provider will never experience an outage.
Your business continuity plan will factor in risk for everything from the smallest inconvenience to the biggest headache and give you the tools to prevent what you can and recover from what is beyond your control.
Plan for the Future
We all know the statistics surrounding small businesses and how often they don't make it through their first setback. Far too often it's the things we don't think about that end up making the biggest impression, and now is the time to start thinking.
Don't let a virus, hurricane, or even a thirteen-year-old with a new Chromebook become the "Thing" that brings your company to its knees. With proper planning and support, those statistics can be made obsolete. Data Revolution is here to help with all the resources and services that you need to develop a business continuity plan that works best for you and your budget.
Data Revolution is your Business Connection Technology company serving the entire Gulf Coast of Florida and Alabama. We offer services in Pensacola, Gulf Breeze, Destin, Navarre, Perdido, Mobile, Gulf Shores, Orange Beach, Crestview, Niceville, and Panama City.