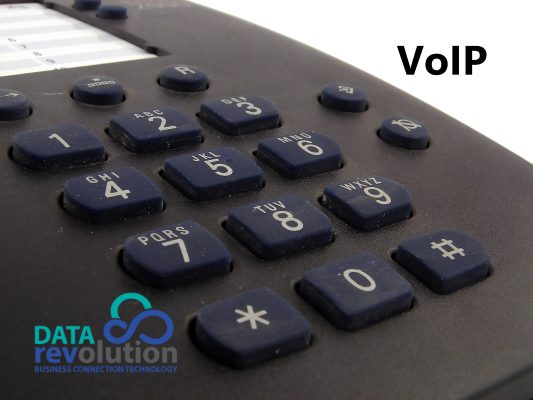 Switching to Voice over IP (VoIP) in a hosted environment with Data Revolution can offer several benefits, including these five.
Cost Savings
VoIP typically costs less than traditional phone systems, with reduced long-distance charges and lower hardware and maintenance costs. Data Revolution's pricing is 15-20% below the market, including both local and national competitors. Many add on features like conference bridge, and Mobility are included in our base package.
Scalability
VoIP in a hosted environment allows for easy scalability, enabling businesses to add or remove phone lines as needed without significant infrastructure changes.
Flexibility
VoIP systems offer features like call forwarding, voicemail-to-email, and remote access, enhancing communication flexibility for remote or mobile workers. Workers can choose between desk phone, smart phone, or a combination of both.
Advanced Features
Hosted VoIP often includes advanced features like video conferencing, call recording, and auto-attendants, improving productivity and customer service. At Data Revolution, most of these advanced features are included with no change in price.
Reliability
Hosted VoIP providers often have redundant systems and disaster recovery plans in place, ensuring high availability and reliability. Data Revolution can preprogram various backup scenarios, so even in the event of power outages or natural disasters, your clients can still reach you.
Voice over IP in a hosted environment with Data Revolution is an attractive option for businesses looking to modernize their communication systems and reduce costs.
Call Data Revolution today for a no obligation consultation to see what we can do to help your business.