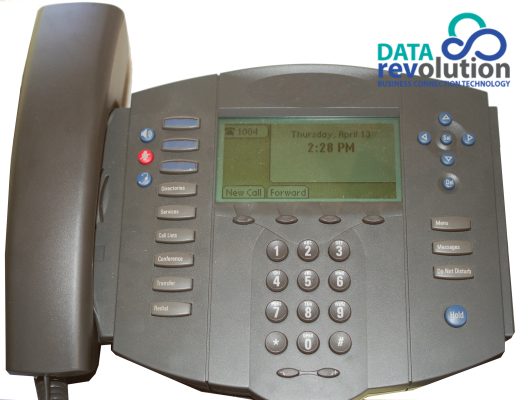 At Data Revolution, we are the experts in VoIP Phone Services. We help great companies simplify and take control of their technology. Our customer service is what sets us apart from any other VoIP provider. When you call us for service, you get our direct line to support, and we are always on call. Our VoIP Phone Service solutions will WOW you from the affordability to the unlimited usage you get for your business needs. Here are 6 reasons to choose us as your provider:
1. Affordable
Our VoIP phone service business plans start at just $25/month, and include everything but the kitchen sink! Seriously, our plan doesn't "bundle" services so you have to purchase things you don't want or need. Rather, we just include all the bells and whistles in our basic service.
2. Convenient
Everything about switching to Data Revolution's service is simple. If you want a quote, we can turn it around within an hour. If you decide you want our service, the agreement we provide is easy to read and straightforward. If you are worried about the pain of change, we take care of everything by assigning a project manager to coordinate everything so you don't have to. If you are worried about learning a new system, it's easy…we include training for you and your staff as part of our installation, and we are onsite the day you go live to make sure everything goes smoothly.
3. Zero Down Payment
The hardware is provided with a lifetime warranty and is included with the service. If something breaks, we will replace it the next day and will NOT charge you for hardware. It's also state of the art, high-quality equipment, including desk phones, cordless phones, and Conference room phones.
4. Dedicated VOIP Phone Support
How about a local support team with decades of experience on hand to help you with anything you need? That us. We answer the phones and you can speak to a real live person who knows how to help you M-F from 8 am to 5 pm. We are also on call 24×7 for emergencies so there's never a need to panic.
5. Everything but the Kitchen Sink
Our basic plan comes with hardware, software, call paths, phone number, 911 service, web meeting, visual voicemail, voicemail to email, conferencing, & mobility.
6. Unlimited Usage
Call anywhere in the US and Canada as much as you want and never get another bill. When we say unlimited, we mean it.
Give us a call at 850-972-9972 or visit our website to find out why data Revolution is the fastest growing provider of IT Support, Cybersecurity, and Hosted VoIP Phone Solutions in Northwest Florida.