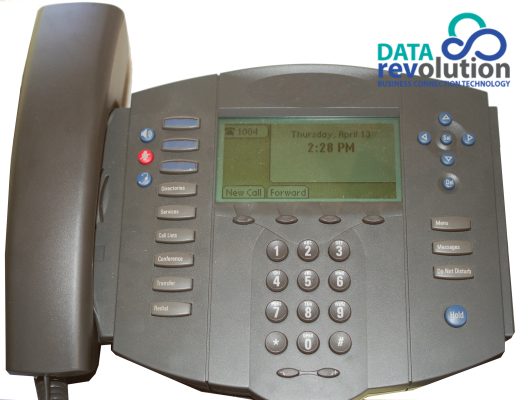 With cloud-based phone services you aren't buying a physical product, you're buying a service. You reap the benefits of the phone system while Data Revolution manages the details of how the system works.
To learn more about what a cloud-based or VoIP phone service is, please check out our blog "What is a VoIP Phone System" because now we're going to really get into the advantages of utilizing such a system:
Cost-Effective
Of course, the most exciting aspect of a cloud-based phone system is that it is cost-effective. Traditional telephone systems have always been expensive to maintain on a monthly basis even without factoring in the cost of new and replacement hardware. The only additional cost involved in using a cloud-based phone service is the Internet installation, but you were going to need that anyway to operate effectively so does it even count? Once you do have internet the only costs afterward are the initial setup and the monthly bill you get in place of your traditional phone bill. Most cloud-based phone services are priced on a per-user basis, offer unlimited local and international calling, provide free on-network calls, among many other advantages.
Reliability
Regardless of the size of your business, whether you are your only employee or whether you oversee hundreds, reliable and efficient communication is vital. Your business can't afford to have downtime because of an issue with a telephone line two blocks away, and with a cloud-based phone system that would not be an issue. Since the components of a VoIP system aren't actually based in the same location as your business, there are few disruptions. In the cloud itself, the software can be housed in an array of machines spread across the globe. If one server has an issue there are others that can pick up the slack, which is not an option with traditional phone systems.
Scalability
Cloud-based phone services allows room for your business to grow without the need to rewire the entire office or buy new equipment, not to mention the fact that no one has to worry about how to reprogram the switchboard. Data Revolution only has to configure your setup through their admin panel – this includes adding phone lines, extensions, and more. Imagine working your way from two employees to two thousand without having to buy a single physical phone or wiggle one wire!
Security
Security dangers like phishing, intercepted calls, fraud, spoofing, and more are always threatening your phone security but with a cloud-based system with Data Revolution, those concerns can be mitigated. While you should always be aware of these risks, a cloud-based phone system will give you and your business far more security than a traditional phone system would. The cloud utilizes many security measures such as data encryption, network security, HIPAA-compliance measures, secure voice and video, and more measures that are meant to keep users and their data safe.
Mobility
Using cloud-based phone services allows you and your employees more freedom as to how and where you can work. Your employees can access cloud communication from their home office or while traveling for a business trip through mobile apps for smartphones and tablets. These apps will have all the VoIP phones capabilities and features which allow you and your employees access to real-time information, regardless of the chosen device.
Automatic Updates
With our cloud-based phone services, the maintenance is taken care of for you. Any new features and bug fixes are added to the software, which is hosted on the provider's data center. These updates are then passed on to your system as they come through which allows you to focus on running your business instead of handling maintenance and getting upgrades to your phone system.